Operation Fermentation VIII
Thank you for your interest in the Operation Fermentation VIII organized by
, Katy, TX.
You only need to register your information once and can return to this site to enter more brews or edit the brews you've entered. You can even pay your entry fees online if you wish.
If you are willing to judge or steward, please return to register on or after Wednesday, August 25, 2021 6:00 PM, CDT.
Rules
This competition is open to all homebrewers.
The competition is restricted to non-commercial and home-brewed beers. "Homebrewed" means that entrants cannot brew the beer on a production brewery's system, brew onsite at a production brewery, ferment using a production brewery's fermentation vessel, or produced using ingredients provided by a brewery.
The competition organizers are not responsible for mis-categorized entries, mailed entries that are not received by the entry deadline, or entries that arrived damaged.
The competition organizers reserve the right to restructure awards as needed depending upon the quantity and quality of entries.
See additional Rules in the "Info" Link above
Every first place winner from every category will receive a custom goblet with the Operation Fermentation VIII logo embossed and the description of the beer/mead category.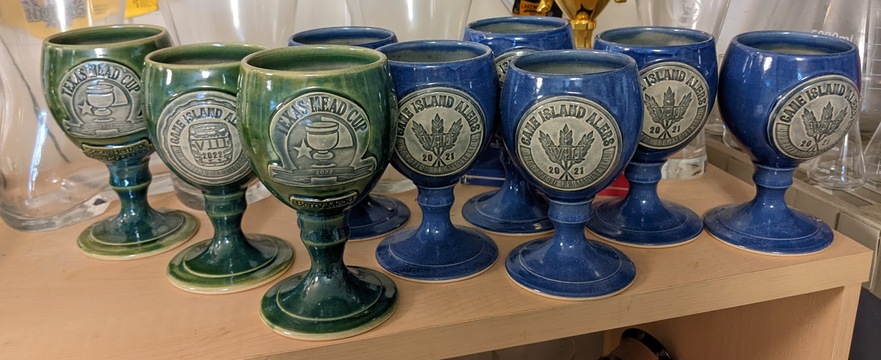 Competition Officials
You can send an email to any of the following individuals via Contact.
Javier Chirinos — Competition Coordinator
Pat Sullivan — Head Judge
Matt Westwick — Webmaster
Sponsors
Cane Island Alers is proud to have the following sponsors for the Operation Fermentation VIII.

5351 1st St, Katy, TX 77493
Langly (Title) Sponsor of Operation Fermentation!
Agent Sponsorship of Category 25